How to Use the COUNTBLANK Formula in Excel
The COUNTBLANK formula in Excel is used to count the blank cells within a selected range.
Depending on the analysis that you're performing, this could come in handy as you do not have to manually
Formula explanation:
• Range: The range from which you want to count the blank cells.
Example:
In this example, we are going to count the blank cells from the number table below.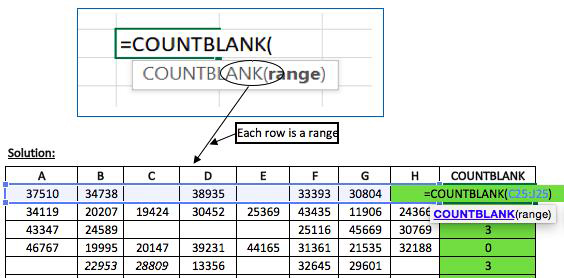 * Note this table is only a sample of an example with a few data entries, and the formulas are based on the whole population of raw data which are not reflected in the example.

I hope that helps. Please leave a comment below with any questions or suggestions. For more in-depth Excel training, checkout our Ultimate Excel Training Course here. Thank you!